Well no sooner we get rid of one basketball season, such as it was, than the NBA 2012 Draft is around the corner. Actually, June 28 from Newark, New Jersey at 7 p.m. Eastern Standard Time on ESPN. But after this half of a basketball season I'm not really sure if I care. To me the Miami victory is hollow because of the half-season, but if they can win the Championship when there is a full basketball season then it will be a solid victory in my eyes.
Anywho, back to the upcoming draft. Thus far, there has been three mock drafts with the first one on May 31 and the latest one June 26 and the consensus is that Kentucky center, Anthony Davis is going first to the New Orleans Hornets and yes the Hornets having the first pick does seem shady after the Chris Paul trade fiasco. But now that I think about it seems like business as usual, Louisiana style. Plus the Hornets also have the 10th pick in the Draft and it is predicted that they will take the point guard out of North Carolina, Kendall Marshall. There was also talk of the New Orleans Hornets trading their number 10 spot to the Houston Rockets for their number 14, predicted to be John Henson, power forward out of North Carolina and 16, Austin Rivers, shooting guard from Duke, selections , but the Rockets turned them down because they want to go higher up in the Draft and is said to be talking to the Sacramento Kings at #5 and the Toronto Raptors at #8. These two teams are interested in acquiring Rockets point guard, Kyle Lowry.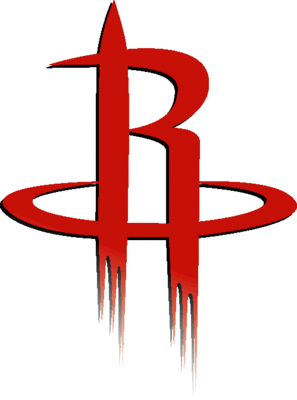 The #2 selection in the NBA Draft is the Charlotte Bobcats and they are said to be taking Kansas power forward, Thomas Robinson.
Bradley Beal, shooting forward out of the University of Florida is the number 3 choice for the Washington Wizards. I don't know, I don't even think Harry Potter could help the Wizards.
Projected at #4 is the "Black Falcon" Harrison Barnes, small forward from North Carolina to the Cleveland Cavaliers.
Michael Kidd-Gilchrist, a very regal sounding name, a small forward who is a University of Kentucky Wildcat, is the # 5 projected player. He is projected to go to the Sacramento Kings.
I am just doing the first 5 choices of the NBA Mock Draft and I will put up the link to the full Mock Draft list. But this is just something to give you an idea as to what "experts" are saying because as we all know anything can happen past the last possible second.
NBA.com Mock Draft 1.0
http://www.nba.com/2012/news/features/scott_howard_cooper/05/30/mock-draft/index.html
NBA.com Mock Draft 2.0
http://www.nba.com/2012/news/features/scott_howard_cooper/06/13/mock-draft-2.0/index.html
NBA.com Mock Draft 3.0
http://www.nba.com/2012/news/features/scott_howard_cooper/06/25/mock-draft-3.0_b/index.html
Consensus Mock Draft : Top Five Picks Becoming Clear
http://www.nba.com/2012/news/features/06/14/consensus-mock-draft/index.html
I hope this upcoming season will be more fun and fruitful than this last season. And I also hope that there is no cry baby, panty-waiste crying and sniveling because I don't like the way he breathes. Unfortunately there will be and David Stern will mollycoddle them and make things worse instead of telling the player(s) to be a man and suck it up and quit being a wuse.