Alexander McQueen fashion house has teamed up once again with The Rug Company this year to bring out a line of rugs, wall hangings and cushions. Personally, I would use all the rugs as wall hangings.
Military Brocade contemporary rug made of Pashmina and silk. It is based upon an Alexander McQueen 2001 jacket.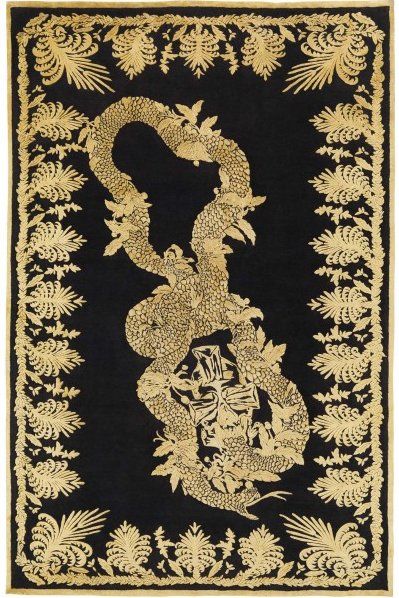 And now the jacket.
It also comes in ivory.
Hummingbird Ivory Tapestry made of silk and metallic threads on an ivory cashmere background. It can be used as either a rug or a wall hanging.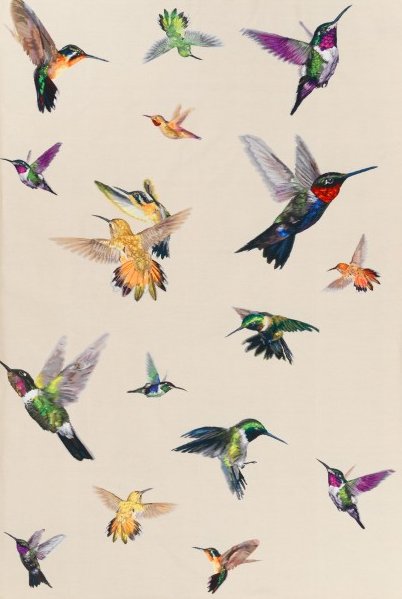 Here the hummingbirds on a black cashmere background.
Of course it can not be an Alexander McQueen collection without skulls, so here is Black Skull cushion made of hand woven wool. There is also a Skull Gold cushion.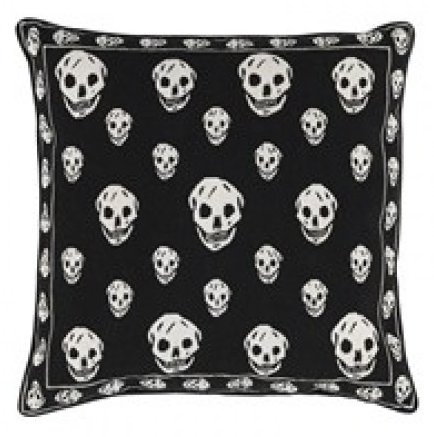 And the skull look would not be complete with out a Skull rug made of silk and wool.
And then of course there is the Monarch Fire silk rug that was inspired by Sarah Burton's 2011 Butterfly dress.
The 2011 Butterfly dress
And matching butterfly shoes