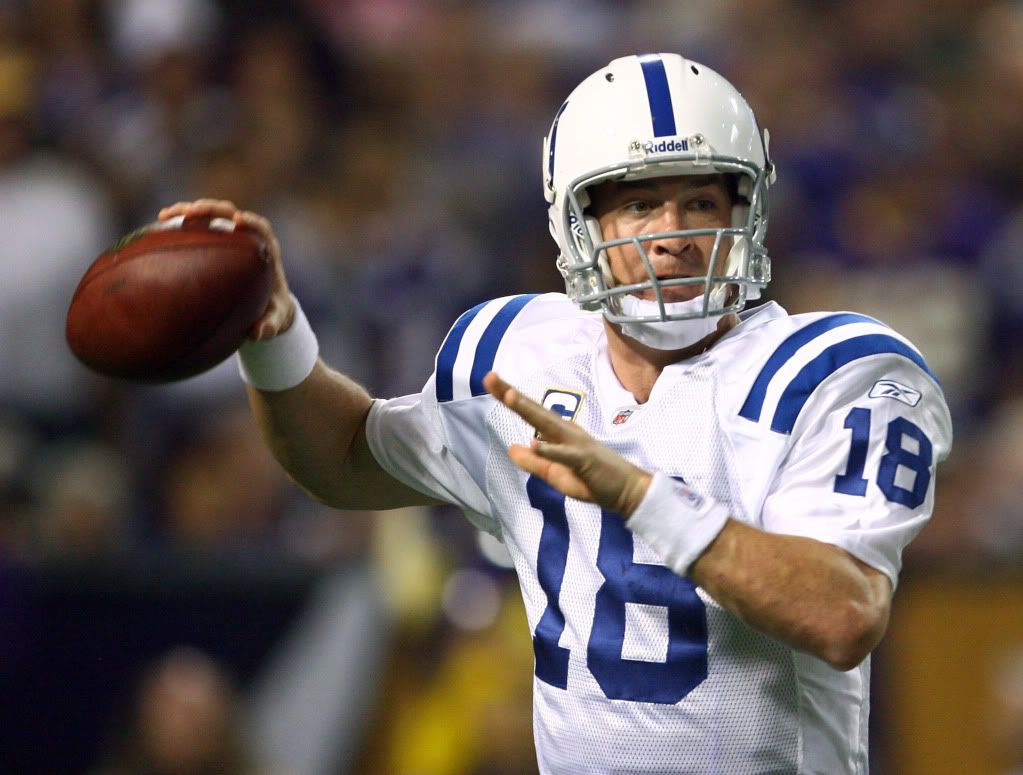 Well as it is pretty much certainly known by everyone that Peyton Manning has been released
(a nice way of
saying fired, in my opinion)
by the Indianapolis Colts. This was of course done by Jim Irsay, the same man who helped his father, Robert Irsay, sneak the Colts out of Baltimore, in the dead of night, on March 28,1984. Peyton was released because Jim Irsay wants to give himself a nice 26th anniversary gift...$28 million. There is quite a bit of hatred
towards Irsay "is genuine and authentic", to borrow a quote on
twitter
. Lebron James just THINKS he felt hatred when he left Cleveland, from what I've been reading on twitter, it's NOTHING compared to what the Colt fans feel towards Jim Irsay.
Okay that's the polite version now here's the rant: It
SUCKS
that Peyton has been released by Jim Irsay. This sorry sucker has it in his blood to be a cold hearted-bastard and stab Colt fans in the back! It doesn't matter whether the fans lived in Baltimore, Maryland or Indianapolis, Indiana an Irsay will find a way to screw you over. So really the release of Peyton Manning is just par for the course because, like I've said before and am still pissed at them (Robert & Jim Irsay) , for sneaking out of Baltimore like a whipped dog or maybe more accurately,
COWARDS
! I do regret having to say the following, for I have nothing but respect for the Colt fans out there, but I hope the Colts fall flat on their faces and asses and lose every single game next year becoming the NFL's newest Detroit Lions. Irsay deserves nothing more!
For Jim Irsay and the Indianapolis Colts organization from a sympathizer for Colts fans
Now for Andrew Luck. I feel sorry for him because he is more than likely going to be the #1 pick at the NFL Draft on April 26 and is going to be thrown into this mess Irsay has created. I mean this kid has been a Heisman hopeful, how many times, and always ends up the bridesmaid, if not the maid of honor but never the bride. Indy is going to be no different for as long as Andrew Luck stays in Indianapolis he will forever be in the shadow of Peyton Manning. Unless of course he is a complete NFL bust then he will be in nobody's shadow... not even Ryan Leaf's.
Now most importantly, I hope Peyton wins the Super Bowl next year and that can be a final middle finger to Jim Irsay. Because not only will Irsay be eating his heart out, he'll be eating crow and he deserves it.